REMUS, Winward Racing and T3 Motorsports
DTM 2021 - WHAT A SEASON
How did the season end up for REMUS and the partners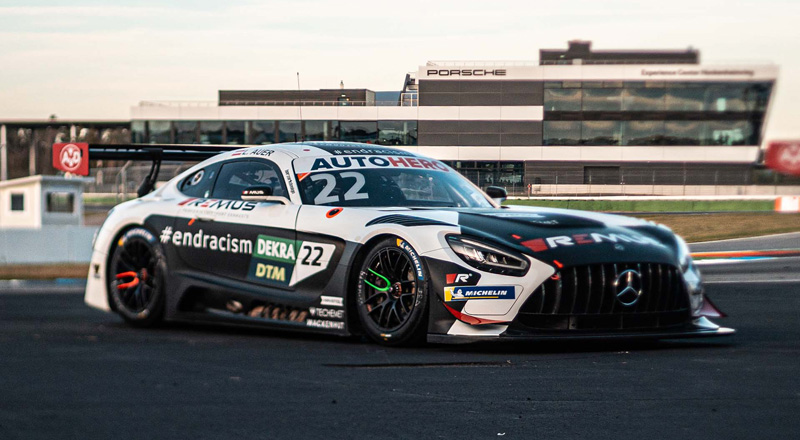 After an exciting DTM final at the Norisring, Mercedes AMG driver Lucas Auer and T3 Motorsport team manager Jens Feucht take a look back the DTM 2021 season.
Lucas Auer, Team WINWARD and REMUS showed great promiss in their first DTM season together. In 16 exciting, and turbulent DTM races in Germany, Austria, Italy and the Netherlands, Lucas Auer was able to take home two victories and four podiums, which earned him the fifth place in the Championship.
Especially in the last third of the season, Lucas showed off his talents. In the last five races Lucas had won two and scored more points than any other in the field. A collision in P2 at Saturday's race in Hockenheim, had costed him even more points.
"After the first podium at the season opener in Monza, we fell into a little hole – especially in qualifying. Most of the time the race pace was quiet good, but when you start in the mid field, it is almost impossible to get to the front. With Assen our qualifying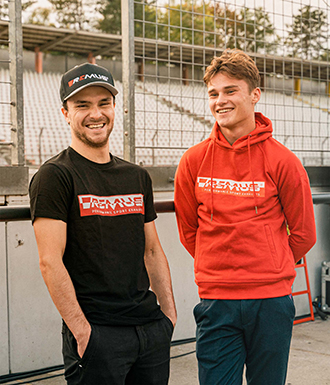 Lucas Auer (HTP Winward Racing) and Esteban Muth (T3 Motorsport)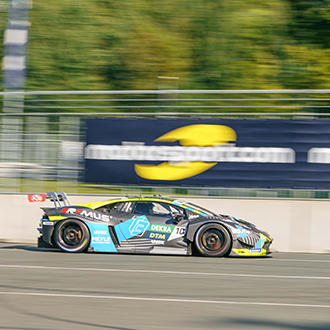 performance got better and we immediately were able to profit of that. The team also did an amazing job, as the pit stops were at the absolut best. All in all, we were the best performing team at the last three races! If we have had this performance from the beginning of the season, then we would have been a title contender," sums up Lucas Auer after the season final at the Norisring.
"Which also clarifies the goal for next year…" - Lucas Auer
"T3 Motorsport finish their first DTM season 2021 with a lot of positive thoughts. From the start of the season forward we were at the same level as our opponents and were able to show our potential. With a podium by Mirko Bortolloti and the great over taking skills by Esteban Muth, we can look back on a great and successful first season. Also Esmee Hawkey showed a lot of talent in her debut season. With REMUS we were able to enter the DTM and perform at this level, which is why we want to express our gratitude to REMUS." – Jens Feucht, Teammanager T3 Motorsport.