REMUS GT3 CHAMPIONSHIP ROUND 3
SHOWDOWN AT THE RED BULL RING
TEAM SHMEE150 EXTENDS ITS LEAD

In the third round of the REMUS GT3 Championship the sim racers battled for points at the Red Bull Ring. This track, which is located only a few kilometers from the REMUS headquarters, is known for great over takes, and its steep climbs. These characteristics showed great promis for an exciting race night.
After the two races, Team Shmee150 was able to increase their lead over Team Malmedie. This was achieved through a strong team performance and great tactics by the black and blue GT-racers. Even though the first race was won by Malmedie driver Marko Pejic (Veloce Espots), Team Shmee150 was able to secure more points as four drivers finished the race right behind him. The second race of the night was dominated by Williams Esports driver Jack Keithley with two team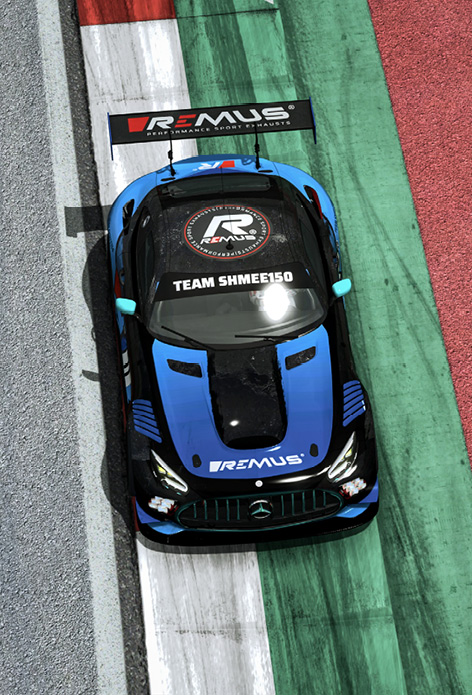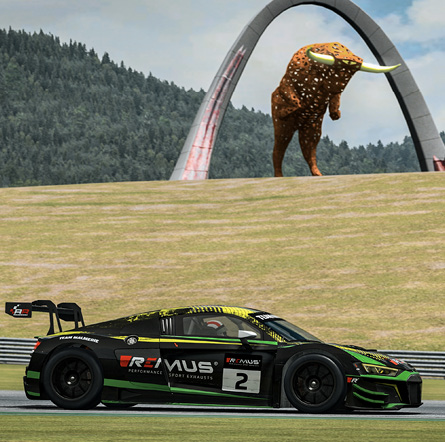 colleagues in the top five. After three events Team Shmee150 was able to add many more points, to increase their lead over Team Malmedie. With 1591 points Team Shmee150 now has a great lead to defend of Team Malmedie (1404 points). In the driver's standings Marko Pejic, who had some great showings at the Red Bull Ring, took over the lead.
For the next race of the series the REMUS GT3 Championship stops on the other side of the atlantic. On the 16th of November the SimRacers will fight for points at the legendary Road America. This 6,5 kilometer long course is located in the north of the USA and is an absolute classic. Its many turns and corner combinations the races at the "National Park of Speedway" will give our drivers lots of take over opportunities.